Learning Choices Network - 3rd Annual Gathering
Buy tickets and see full event description below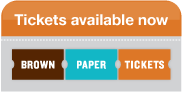 Learning Choices Network's annual 3-day workshop is back, and we are excited to welcome families, students, and educators!
If you value autonomy and experiential learning, want to gain insight on a wide variety of education topics like the importance of creative inquiry in development, or are just curious  LCN's Regional Gathering has workshops for you!
WHO: LCN's Regional Gathering is for "students" of all ages, and anyone who values self directed, experiential learning or who would just like to know more about educational options in our community. We'll have distinguished speakers and progressive educators from New York, Pennsylvania, Ohio and Vermont.
WHEN: November 7-9th
WHERE: Buffalo History Museum, One Musuem Court, Buffalo
We'll be posting more about speakers, topics and the schedule as the event gets closer, so keep checking back!
The Learning Choices Network is a community coalition of educators, independent schools, community activists, advocates, entrepreneurs, homeschoolers, friends and families working together to create, facilitate and promote alternative opportunities for authentic learning in the local community.
Stay tuned for updates by visiting www.facebook.com/learningchoicesnetwork
FOR MORE INFORMATION, CONTACT MEGAN 716.474.3669 OR artofmegan@gmail.com
Saturday, November 7, 9:30 am to 3 pm
Sunday, November 8, 12 pm to 5 pm
Monday, November 9, 9:30 am to 3 pm
We've pretty much worked out the schedule for Saturday & Sunday! Monday will include deeper discussions for how local groups and individuals can take next steps.
SATURDAY
9:30am Welcome
10:00am What is Learning Choices Network
10:30am Self Directed Learning from the Beginning, Alyce Thorp & Illuminating Childhood
11:00am One Mom's Journey, Lauren Seaver & Rochester Yoga Preschool
11:30am Adventure Playground, Michael Gainer & Melissa Leopold, Tinkering School Buffalo
Noon-1:00pm Community Expo & Lunch Break
1:00pm Redefining High School, Charlene Kowalczewski & Lesley Diaz Academe of Aurora
1:30pm The Gap Year Experience, Joshua Murphy, Lagom Landing
2:00pm Success Breeds Success, Dr. John Newton, Mandala School
2:30pm Not a Gatekeeper, Dr. Scott Richardson, Millersville University
3 – 5pm Tours of Buffalo
5:00pm Gathering at Merge Restaurant
SUNDAY
9 – 10am Meet & Greet Elm Street Bakery, East Aurora
10:30am Site Visit: Mandala School
12:00pm Buffalo as an Education City with Chuck Banas
12:30pm The Refugee Experience, Kate Helms
1:30pm Integrating Creativity with Marina Vladova, Andrews Osborne Academy
2:00pm Film: Class Dismissed with Joshua Murphy, Lagom Landing
3:30pm Film: Testing &Arts in the 21st Century with Dave Harter, Practical Play***Featured Topics for 2015***
Self-Directed Learning from the Beginning
Alyce Thorp, Illuminating Childhood
What happens when we trust babies to develop at their own natural pace? In a world of adult-directed child development, what would this look like? Join Alyce Thorp, as she introduces the work of infant specialist, Magda Gerber and her mentor, Dr. Emmi Pikler, and discusses the ways in which adults can support a child's development, rather than directing it.
Redefining High School: The Study Center Model
Lesley Diaz & Charlene Kowalczewski, Founders
Discover what happens when private education meets the flexibility of a homeschool cooperative – an engaged community of students, parents, and professionals collaborating to provide educational opportunities for teens that promote critical thinking, confidence, and social responsibility. Academe of Aurora, Grades 9-12 Study Center, is a unique educational option blending benefits of a structured high school setting with the freedom of homeschooling.  Academe of Aurora is a 501(c)3 non-profit educational corporation serving students since 2011.
Testing and Arts in 21st Century Education: Film Showing and Discussion
Dave Harter, Practical Play
The Trapdoor is a short documentary that examines the role of standardized testing in schools through the lens of a three-act musical production at a low-income elementary school in Tonawanda, New York. Originally shot to keep the school from being closed down, this film tells the story of a local community school through the eyes of two generations of teachers.
The Refugee School Experience: Film Showing and Discussion
Kate Helms, Buffalo City School Teacher
This film and panel discussion about the educational experiences of global refugees in Buffalo will include a facilitated conversation with Buffalo City School English as Second Language teachers Kate Helms and Amanda Kisselstein. Key topics will address a refugee's typical first days in school, the current testing climate, and suggested solutions for working together to achieve productive change. The film Stories of Refugee Youth will be shown.
Dual Enrollment, Multiple Enrollment and Distance Learning, Implications of the Explosion in Distance Learning Options for Student Autonomy
Ben Mitchell, Oak Meadow, Director for Admissions
U.S. Secretary of Education Arne Duncan describes dual enrollments as "good dropout-prevention programs."  One James Irvine Foundation study suggests that dually enrolled students had better academic outcomes – more likely to graduate high school, more likely to transition to college, less likely to need basic skills courses in college, more likely to persist to graduation, even accumulating more college credits — than comparison students.  This workshop examines the potential benefits and pitfalls of the explosion of distance learning opportunities.  More and more a world of choices are available to students, placing the autonomous learner at the center of his or her own education.
The Gap Year Experience
Joshua Murphy, Langom Landing
Upon completing high school many youth feel they have 3 options – college, working retail/fast-food, or joining the military. Gap year programs and self-directed gap year experiences offer an alternative for young adults who are eager to learn more about the world outside of school, their place in it, and themselves as a person. Through internships, travel, personal exploration, and more, gap-years afford our emerging adults an opportunity to begin developing real-world skills and carving out their own niche. Join Joshua Murphy, board member of Lagom Landing and past participant of Leap Year as he talks about his experiences with these programs and the value of Gap Years as a truly empowering educational option.
Class Dismissed: Film Showing and Discussion
Joshua Murphy, Discover & Lagom Landing
All across America, parents are becoming increasingly dissatisfied with the state of public education. The current state of our educational system and economy shines a spotlight on problems with traditional schools. Class Dismissed, a film about learning outside the classroom, showcases a growing trend in alternative education strategies that are working for many families across America. Local community options for personalized student-centered learning will be featured.
Success Breeds Success
John Newton, Ph.D, Mandala School, Founder
Hear how the theories of A. Maslow, C. Rogers, J. Piaget, and P. Gray play out in a K-8 one-room-schoolhouse with several rooms and multi-age classes. Mandala School is in our 8th year of allowing tree climbing, taking week-long school trips, and permitting students to go downtown for lunch-unattended.
I Don't Want to be a Gatekeeper: Democratic Communities in the Era of Post-Secondary Institutional Surveillance
Scott Richardson, Ph.D, Assistant professor of Educational Foundations at Millersville University of Pennsylvania and author of "Gender Lessons: Patriarchy, Sextyping & Schools"
American universities are mechanisms that impose heavy surveillance in the game of credentialing and certifying "winners" and "losers." But what about faculty who desire learning over sorting? This presentation poses (micro/course based) democratic education as a way around some of the challenges posed by institutional surveillance.
Creating a Collaborative Child-Centered Preschool Program
aka One Mom's Journey Following Her Dreams
Lauren Seaver, Rochester Yoga Preschool, Teacher/Founder
Inspired by the lack of child and family supportive preschool options available, a single mom decided to create a program that was inclusive of families, allowed for gentle transitions and supported young children's needs to lead their own learning and learn through movement. She'll discuss why we should all "start before we're ready" when it comes to our passions and will share her own personal journey of quitting the full time job she didn't love to starting up and operating a successful business of her dreams.
Andrews Osborne Academy: Integrating Creativity into the Curriculum
Marina Vladova, English Department Chair & Creative Thinking Initiative Coordinator
Discussion of the ways in which we can guide students beyond content mastery to create valuable alternatives in challenging situations, by combining or refining ideas, rearranging components, and adapting to different economic or technological conditions and contexts. Marina will share her school's journeythe challenges and rewardsin incorporating creative thinking (both process and product) into all classes and co-curricular programs.


Brown Paper Tickets Ticket Widget Loading...

Click Here to visit the Brown Paper Tickets event page.